Hello and Welcome to my page!

''may you be well, may you be happy, may you be free from suffering''

ॐ

November & December

Ear, Face and Foot Reflexology 1 hour £30

"I had a brilliant session with Eniko of ear reflexology. After suffering with M.E and muscular pain for a decade I have seen an improvement in my body even from one session. I slept very well and had a pain free day the following day with my body feeling light with no tension in the areas that usually are an issue. I cannot recommend this therapy of ear reflexology, massage and cupping enough. Eniko is very skilled and seems to always ease my tension and pain after every visit" - Nia
***

Thermo Auricular Therapy
Ear Candling, Head Massage and Ear Reflexology 1 hour £30
Treat yourself this month with an hour complete relaxation.
WALK IN....FLOAT OUT!


''Healing yourself is connected with healing others.'' - Yoko Ono
Treatments are available on
Tuesdays & Thursdays & Fridays
and one Saturday a month
If you fancy a new treatment that you have never had before why not try a TASTER TREATMENT 30 minute for £15 and find out more.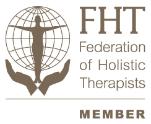 250 Cowbridge Road East, Canton, Cardiff, CF5 1GZ

078 5713 2665 - betherapies@gmail.com © be Therapies 2012